Just a quick post since I was having trouble finding the write protect screw on the ASUS C302C. I was looking to install Linux on it via the MrChromebox firmware script, but to install the new SeaBIOS requires you to remove the Write Protect (WP) screw. To do this, you first need to unscrew all the screws on the bottom of the laptop, and an additional one which is under under one of the rubber feet (which I did not do, and subsequently ripped off the metal, per the picture).
So I'm assuming other folks will have a similar hassle finding this write protect screw. It's hidden under a rubber cover next to the connector ribbons, so you have to pull gently up on it to get access to the disc-shaped screw. Opening and meddling with your laptop is a delicate process so be warned, I assume no responsibility if you hurt yourself or your laptop.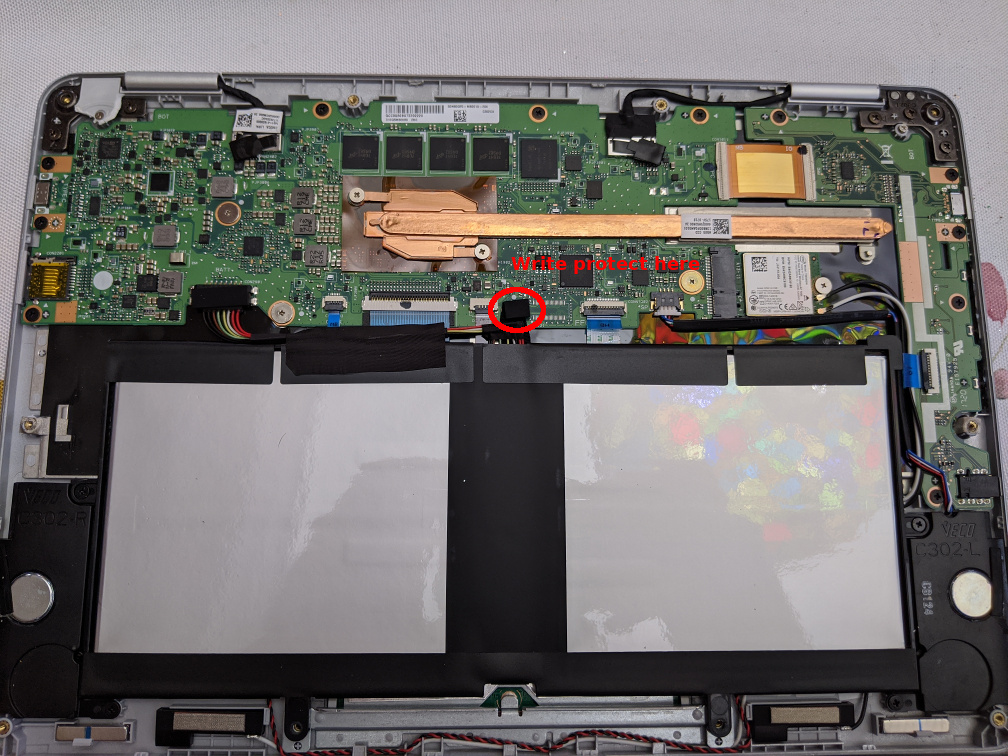 Once you move it, you will see the "WP" label next to the screw, so you know which one to remove.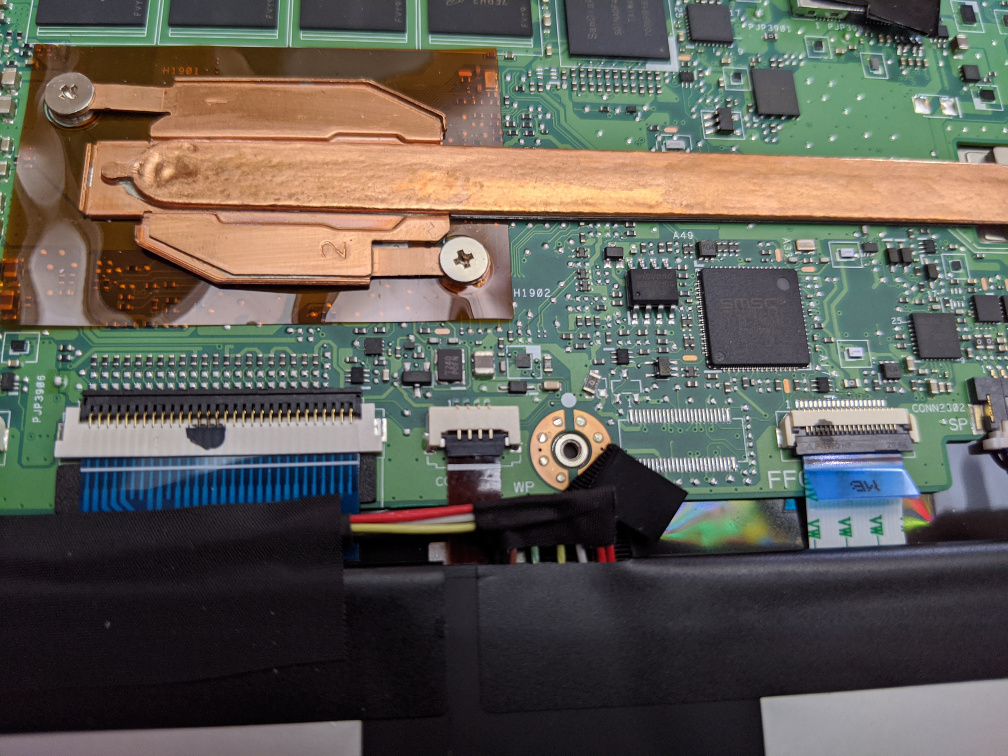 That's it, just a quick post for anyone who is trying to install Linux on their old C302 / C302C chromebook and needs to remove the write protect screw. This is a wonderful laptop and deserves to be used for a long time after it stops receiving ChromeOS updates.
Update: Ray Ferguson wrote up a nice page with some additional information about the C302 hardware and getting Linux up and running on it. Check out his page at https://devendor.github.io/c302ca/ for more info!